The Wizard's Realm


Our User's Home Pages!

Our Home Pages
---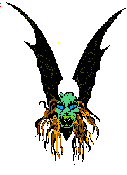 ---

Unlimited Internet Access only $15.00 a month!


Unlimited Telnet access to the Online Service $5 a month!


Free Internet E-Mail address for your company!


Have your own WEB Page fast and FREE ....


Just fill in the questions and upload your picture.
Easy to do and everyone can have one.

---

Interlink chat area.


Lots of online Games


Match Maker area where you can find others like yourself.


Games like Interactive Trade Wars 2002!


We can even Host a game of VGA Planets for your group!


Online shopping mall.... and much more!!!

---



---
Telnet into our online service at
---